View our selection of over 100 different varieties of coffee by selecting one of the two links above.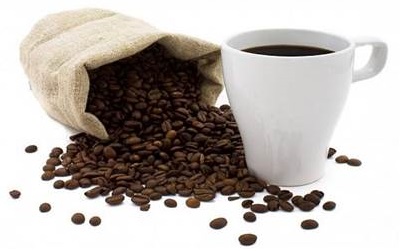 A trip to the Strawberry Patch, located "Deep in the Heart of Texas", is a gourmet adventure. Strawberry Patch is known for its vast selection of Flavored Gourmet Coffee, both regular coffee and decaf coffee. We offer the coffee lover a unique selection of specialty coffees...roasted exclusively for the Strawberry Patch. Start with our favorite, "Salado Blend", and you, too, will join our many customers who call for a shipment to their door.
Grinding Coffee
Choose either Whole Bean coffee, or we will be happy to grind your coffee for you. Grinding choices are as follows: "Ground Coarse" for peculators, K-cup machines, and French Press, "Ground Medium" or "Ground Fine" for Drip Machines, and "Ground Fine" for Espresso Machines.
We hope you enjoy our vast selection of gourmet products. Please call if you have any questions or would like recommendations.
Our Complete Selection of Coffee:
Alamo Espresso Gourmet Coffee Bean

UNFLAVORED

"Our experts especially select the beans for this espresso blend from all over the world. This secret blend of beans are brought together and roasted to perfection right here in Texas. Bean origins: Ethiopia, New Guinea, Columbia, and other locations known for great coffee." (16 oz)

$23.95
American Espresso Gourmet Coffee Bean

UNFLAVORED

"Our experts especially select the beans for this espresso blend from all over the world. This is a darker roast that is low in acidity and extremely smooth." (8 oz)

$12.50
American Espresso DECAF Gourmet Coffee Bean

"Our experts especially select the beans for this espresso blend from all over the world. This is a darker roast that is low in acidity and extremely smooth." (16 oz)

$24.95
African Congo Gourmet Coffee Bean

UNFLAVORED

"Our experts especially select the beans from the heart of Africa. This is a medium roast that is low in acidity and extremely smooth with a unique earthy taste." (16 oz)

$9.95
Colombian Single Origin Light Vienna Dark Roast Coffee

UNFLAVORED

"The name may sound plain, but the taste isn't. For those who don't like flavors in their coffee, and appreciates a smooth dark roast, this is your coffee." Per Pound (8 oz)

$8.50
Breakfast Blend - Colombian Medium Roast Coffee

UNFLAVORED

"The name may sound plain, but the taste isn't. For those who don't like flavors in their coffee, and appreciates a smooth medium roast taste, this is your coffee." Per Pound (8 oz)

$8.50
Costa Rican Gourmet Coffee Bean

UNFLAVORED

"Our experts especially select the beans from the heart of Costa Rica. This is a medium or dark roast that is low in acidity and extremely smooth with a unique earthy taste." (16 oz)

$9.95
Cowboy Java Gourmet Coffee Bean

UNFLAVORED

"A very stout coffee - just like real Texas cowboys." Dark Roast Coffee. Per Pound or Half Pound (8-16 oz)

$8.50
Cowboy Java - Decaf Courmet Coffee Bean

UNFLAVORED

"A Stout coffee - just like real Texas cowboys. An unflavored Dark Roast." Per Pound (16 oz)

$9.00
Yirgachaffe Gourmet Coffee Bean

UNFLAVORED

"Our experts especially select the beans from the heart of Africa. Grown at 5000 to 6000 feet in altitude, this is a medium roast that is Mid-high in acidity and extremely smooth with a unique natural Chocolate like taste." (16 oz)

$9.95
Kenya AA

UNFLAVORED

"The Owner's choice for best coffee, our experts especially select. Grown at 5000 to 6000 feet in altitude, this is a medium roast that is low in acidity and extremely smooth aftertaste." (8 oz)

$9.95
Harrar Gourmet Coffee Bean

UNFLAVORED

"Heavy-bodied, spicy and fragrant, Ethiopian Harrar coffee is a wild and exotic dry processed (natural) Arabica coffee that is grown on small farms in the Oromia region (formerly Harrar) in southern Ethiopia at elevations between 1,400 meters and 2,000 meters." (8 oz)

$9.95
Sadamo (Guji) Gourmet Coffee Bean

UNFLAVORED

"Our experts especially select the beans from the east coast of Africa. Grown at 5000 to 6000 feet in altitude, this is a medium roast that is low in acidity and extremely smooth aftertaste." (8 oz)

$9.95
Guatemalan Gourmet Coffee Bean

UNFLAVORED

"Our experts especially select the beans from Guatemala. This is a Medium or Dark roast that is moderate in acidity and extremely smooth with a unique taste."

$8.95
Guatemalan - Antigua Light Gourmet Coffee Bean

UNFLAVORED

"Our experts especially select the beans from Guatemala. This is a light/medium roast that is moderate in acidity and extremely smooth with a unique citric taste." (16 oz)

$17.95
Jamaica Blue Mountain Coffee

UNFLAVORED

"Our experts especially select the beans from Jamaica. This is a Medium or Dark roast that is moderate in acidity and very smooth taste."

$55.00
Kona Coffee From Hawaii

UNFLAVORED

"Our experts especially select the beans from Kona Hawaii. This is a Medium or Dark roast that is moderate in acidity and very bold smooth taste."

$55.00
Ranger's Choice Gourmet Coffee

"TOP SELLER"

UNFLAVORED

"This award winning coffee is our special blend of the highest quality Medium and Dark Roast Colombian coffee beans. It has a bold taste without bitterness. Named in honor of the Texas Rangers." Per Half Pound (8 oz)

$8.50
Ranger's Choice Gourmet Coffee - DECAF

UNFLAVORED

"This award winning coffee is our special blend of the highest quality Medium and Dark Roast Colombian coffee beans. It has a bold taste without bitterness. Named in honor of the Texas Rangers." Per half Pound (8 oz)

$9.00
Sumatra Gourmet Coffee Bean

UNFLAVORED

"Our experts especially selected premium beans for our customers from Northern Sumatra Indonesia. This is a medium or dark roast that is a little higher in acidity yet smooth with a very earthy taste." (16 oz)

$9.95
Almond Amaretto Gourmet Coffee Bean

"Traditional sharp character of Amaretto coupled with fresh slivered almonds." Per half Pound (8 oz)

$8.50
Almond Amaretto - Decaf Gourmet Coffee Bean

"Traditional sharp character of Amaretto coupled with fresh slivered almonds." Per half Pound (8 oz)

$9.00
Apricot Cream Gourmet Coffee Bean

"If you like your flavored coffee to have a sweetness, especially without the calories, this Apricot Cream flavored coffee will hit the spot." Per Pound (16 oz)

$8.50
Apricot Cream Decaf Gourmet Coffee Bean

"If you like your flavored coffee to have a sweetness, especially without the calories, this Apricot Cream flavored coffee will hit the spot." Per Pound (16 oz)

$16.95
Angle's Kiss Decaf Gourmet Coffee Bean

"Coconut and Chocolate coupled with a fresh slivered of almond." Per half Pound (8 oz)

$8.50
Banana Foster Gourmet Coffee

"Bananas Foster is a gourmet coffee made with the taste of bananas, vanilla, butter, brown sugar, cinnamon, and dark rum." Per Pound (16 oz)

$15.95
Black Forest Torte Gourmet Coffee Bean

"Sweet Cherries and Rich Chocolate flavors." Per Pound (16 oz)

$9.00
Black Forest Torte - Decaf Gourmet Coffee Bean

"Sweet Cherries and Rich Chocolate flavors." Per Pound (16 oz)

$16.95
Blackberry Creme Gourmet Coffee Bean

"Delectable blackberries, enveloped in rich cre¸me, join for an unmatched flavor." Per Pound (8 oz)

$9.00
Blackberry Creme - Decaf Gourmet Coffee Bean

"Delectable blackberries, enveloped in rich cr¸me, join for an unmatched flavor." Per Pound (16 oz)

$16.95
Blueberry Crisp Gourmet Coffee Bean

"Ripe Blueberries and spicy Cinnamon partner for the flavor of a "just-baked" tart." Per Pound (16 oz)

$8.50
Blueberry Crisp - Decaf Gourmet Coffee Bean

"Blueberries and spicy cinnamon partner for the flavor of a just-baked tart." Per Pound (16 oz)

$16.95
Butterscotch Toffee - Decaf Gourmet Coffee

Butterscotch combines with rich buttery toffee in this perfect "toffee coffee." Per half Pound (8 oz)

$9.00
Butterscotch Toffee Gourmet Coffee Bean

Butterscotch combined with rich buttery toffee in this perfect "toffee coffee." Per half Pound (8 oz)

$8.50
Butter Pecan Decaf Gourmet Coffee

"Butter Pecan Flavored coffee." Per Pound (16 oz)

$16.95
Butter Pecan Gourmet Coffee

"Butter Pecan Flavored coffee." Per Pound (16 oz)

$15.95
Cafe Mocha Gourmet Coffee Bean

"A fusion of cinnamon and nuts in milk chocolate bursts into an unexpected sensation." Per Pound (16 oz)

$15.95
Cafe Mocha - Decaf Gourmet Coffee Bean

"A fusion of cinnamon and nuts in milk chocolate bursts into an unexpected sensation." Per Pound (16 oz)

$16.95
Carmella Gourmet Coffee Bean

"Luscious, decadent caramel flavor in rich coffee. Creamy, soothing and satisfying." Per Pound (16 oz)

$15.95
Carmella - Decaf Gourmet Coffee Bean

"Luscious, decadent caramel flavor in rich coffee. Creamy, soothing and satisfying." Per Pound (16 oz)

$9.00
Cappuccino Fudge Gourmet Coffee Bean

"Dark chocolate, rich coffee and luxuriously creamy flavor together in one coffee." Per Pound (16 oz)

$15.95
Sweet Cherry Gourmet Coffee Bean

"Great desert or after dinner coffee. If you really love Cherries, you have got to try this coffee." Per Pound (16 oz)

$15.95
Chocolate Raspberry Gourmet Coffee Bean

"Rich cre¸me and chocolate enveloped in the essence of raspberry." Per Pound (16 oz)

$15.95
Chocolate Raspberry - Decaf Gourmet Coffee Bean

"Rich cr¸eme and chocolate enveloped in the essence of raspberry." Per Pound (16 oz)

$16.95
Chocolate Covered Strawberry Gourmet Coffee Bean

"Delicious milk chocolate with a slightly tart sweet strawberry flavored coffee." Per Pound (16 oz)

$15.95
Cinnamon Gourmet Coffee Bean

"If you like cinnamon in your coffee, this is your coffee." Per Pound (8 oz)

$9.00
Cinnamon Hazelnut Praline Gourmet Coffee Bean

"A wonderful blend of Hazelnut, Pecan, praline flavors that is sure to satisfy." Per Pound (16 oz)

$8.50
Cinnamon Hazelnut Praline - Decaf Gourmet Coffee Bean

"Rich, buttery coffee with sweet cinnamon." Per Pound (16 oz)

$16.95
Cinnamon Toast Gourmet Coffee Bean

"It has the buttery taste of Sweet Brown Sugar with just a hint of vanilla and the wonderful taste of Cinnamon and spice. The smell of this coffee will remind you of Cinnamon Toast." Per Pound Half Pound (8-16 oz) Whole Bean or Ground.

$9.00
Cinnamon Toast DECAF Gourmet Coffee

"It has the buttery taste of Sweet Brown Sugar with just a hint of vanilla and the wonderful taste of Cinnamon and spice. The smell of this coffee will remind you of Cinnamon Toast." Per Pound (16 oz) Whole Bean or Ground.

$16.95
Christmas in Salado Gourmet Coffee Bean

SEASONAL COFFEE!!!

"Traditional Eggnog flavor coupled with smooth taste of Rum and other secret spices." (This is a seasonal product. October - January) Per Half Pound (8 oz)

$8.50
Cinnamon Rum Gourmet Coffee Bean

"A smooth rum flavor with a touch of cinnamon." Per Pound (16 oz)

$15.95
Cinnamon Rum - Decaf Gourmet Coffee Bean

"A smooth rum flavor with a touch of cinnamon." Per Pound (16 oz)

$15.95
Coconut Cream Gourmet Coffee Bean

"For a taste of the tropics, our Coconut Cream has shredded coconut added right into the bean." Per Pound (16 oz)

$15.95
Creme Brulee Gourmet Coffee

"Rich Vanilla Custard intertwined with sweet spice - just like the Italian Dessert." Per Pound (16 oz)

$15.95
Creme Brulee Gourmet Coffee - DECAF

"Rich Vanilla Custard intertwined with sweet spice - just like the Italian Dessert." Per Pound (16 oz)

$16.95
English Toffee Gourmet Coffee Bean

"The sweet yet subtle taste of stocky toffee melted on the finest Arabica bean" Per Pound (16 oz)

$15.95
English Toffee - Decaf Gourmet Coffee Bean

"The sweet yet subtle taste of stocky toffee melted on the finest Arabica bean." Per Pound (16 oz)

$16.95
French Vanilla Gourmet Coffee Bean

"Flavored with Mexican Vanilla, this coffee make you toss your French Vanilla creamer. " Per Half Pound (8 oz)

$8.50
French Vanilla - Decaf Gourmet Coffee Bean

"Flavored with Mexican Vanilla, this coffee make you toss your French Vanilla creamer. " Per Half Pound (8 oz)

$9.00
Fudge Brownie Gourmet coffee Bean

"Like a good mocha? If the answer is yes, then this is your coffee." Per Half Pound (8 oz)

$8.50
Fudge Brownie - Decaf Gourmet coffee Bean

"Like a good mocha? If the answer is yes, then this is your coffee." Per Half Pound (8 oz)

$9.00
German Chocolate Cake Gourmet Coffee Bean

"Rich chocolate, creamy coconut and buttery pecans flavor this luxurious coffee" Per Pound (16 oz)

$15.95
German Chocolate Cake - Decaf Gourmet Coffee Bean

"Rich chocolate, creamy coconut and buttery pecans flavor this luxurious coffee." Per Pound (8 oz)

$9.00
Hawaiian Hazelnut Gourmet Coffee Bean

"A delicious smooth Hazelnut flavored coffee with tropical fruit undertones. Coconut flakes highlight this popular coffee." Per Pound (16 oz)

$15.95
Hawaiian Hazelnut - Decaf Gourmet Coffee Bean

"A delicious smooth Hazelnut flavored coffee with tropical fruit undertones. Coconut flakes highlight this popular coffee." Per Pound (16 oz)

$16.95
Hawaiian Macadamia Gourmet Coffee Bean

"You will dream of the islands with this blend of large coconut flakes and macadamia nuts" Per Pound (16 oz)

$15.95
Hawaiian Macadamia - Decaf Gourmet Coffee Bean

"You will dream of the islands with this blend of large coconut flakes and macadamia nuts." Per Pound (16 oz)

$16.95
Hazelnut Cream Gourmet Coffee Bean

"Flavorful French Vanilla Cream & Hazelnuts." Per Pound (8 oz)

$8.50
Hazelnut Creme - Decaf Gourmet Coffee Bean

"Flavorful French Vanilla Cream & Hazelnuts." Per Pound (16 oz)

$9.00
Highlander Grogg Gourmet Coffee

"We have blended the essences of Irish Cream, a sassy bit of spice, and smooth buttery flavors with 100% Arabica beans to offer you a cup of our freshly roasted coffee and a little Scottish culture." Per half Pound (8 oz)

$8.50
Irish Creme Gourmet Coffee Bean

"The essence of Irish cre¸me liqueur makes this coffee a favorite after dinner treat." Per Pound (16 oz)

$15.95
Irish Creme - Decaf Gourmet Coffee Bean

"The essence of Irish cre¸me liqueur makes this coffee a favorite after dinner treat." Per Pound (16 oz)

$16.95
Kahlua & Creme Gourmet Coffee Bean

"Traditional sharp character of Amaretto coupled with fresh slivered almonds." Per Pound (16 oz)

$15.95
Jamaican-me-crazy Gourmet Coffee

In Jamaican me crazy, we've taken our medium roast Arabica beans and combined them with the perfect balance of vanilla, caramel, and coffee liqueur flavor. Per half Pound (8 oz)

$9.00
Kahlua & Creme - Decaf Gourmet Coffee Bean

"A favorite coffee liquor flavor blended with our choice Arabicas then we added a hint of smooth, rich Cre¸me." Per Pound (16 oz)

$16.95
Kahlua Fudge Gourmet Coffee Bean

"Rich fudge chocolate blends with a favorite coffee liqueur to tempt the taste buds with this gourmet coffee bean." Per Pound (16 oz)

$15.95
Kahlua Fudge Gourmet Coffee Bean- Decaf

"Rich fudge chocolate blends with a favorite coffee liqueur to tempt the taste buds with this gourmet coffee bean." Per Pound (16 oz)

$16.95
Macadamia Nut Gourmet Coffee

"Great coffee with breakfast. Wonderful taste of fresh Macadamia Nut." Per Pound (16 oz)

$15.95
Macadamia Nut & Fudge Gourmet Coffee

"Wonderful taste of fresh Macadamia Nut with Chocolate Fudge." Per Pound (16 oz)

$15.95
Orange Seville Gourmet Coffee Bean

"A delicate, sweet cherry flavored coffee with pieces of Seville oranges" Per Pound (8 oz)

$9.00
Orange Seville - Decaf Gourmet Coffee Bean

"A delicate, sweet cherry flavored coffee with pieces of Seville oranges." Per Pound (16 oz)

$18.95
Peanut Butter Cup Gourmet Coffee

"Old Fashioned Peanut Butter flavor blended with Chocolate for a melt in your mouth taste." Per Pound (16 oz)

$15.95
Peppermint Kiss Gourmet Coffee Bean

"A cool, fresh, ""minty"" kiss gives this soothing coffee a peppermint flavor." Per Pound (16 oz)

$8.50
Peppermint Kiss - Decaf Gourmet Coffee Bean

"A cool, fresh, minty, kiss gives this soothing coffee a peppermint flavor." Per Pound (16 oz)

$16.95
Peppermint Patty - Gourmet Coffee Bean

"A cool, fresh, minty, chocolate kiss gives this soothing coffee a peppermint flavor." Per Pound (8 oz)

$8.50
Peppermint Patty - Decaf Gourmet Coffee Bean

"A cool, fresh, minty, chocolate kiss gives this soothing coffee a peppermint flavor." Per Pound (8 oz)

$9.00
Pumpkin Spice Gourmet Coffee

"This seasonal coffee, built on our classic Strawberry Patch's Blend, is flavored with allspice, cinnamon and nutmeg to capture the essence of freshly baked pumpkin pie." Per Pound (16 oz)

$8.50
Praline and Cream Gourmet Coffee Bean

"Specially blended fresh roasted gourmet coffee is the perfect accompaniment to our pralines!" Per Pound (16 oz)

$15.95
Salado Blend - Decaf Gourmet Coffee Bean

TOP SELLING COFFEE!!!

"Created exclusively to celebrate our Texas heritage. We have combined Chocolate Fudge, Irish Cr¸eam, Hazelnut & Amaretto." Per Pound half pound(8 oz)

$9.50
Salado Blend Gourmet Coffee Bean

TOP SELLING COFFEE!!!

"Created exclusively to celebrate our Texas heritage. We have combined Chocolate Fudge, Irish Cr¸eam, Hazelnut & Amaretto." Per Pound half pound(8 oz)

$9.00
SALADO CREEK Premium Gourmet Coffee

UNFLAVORED

"Award Winner and local favorite, this unflavored medium roast coffee is blended from the finest hand picked Colombian and Guatemalan beans. These premium beans are rated in the top 5 in the world by Coffee Review." Per Pound (16 oz)

$9.00
Seasons of Salado Gourmet Coffee Bean

LOCAL FAVORITE!!!

"This wonderful coffee is very similar to Salado Blend, but this blend is created exclusively to celebrate our Salado's heritage. Like Salado Blend, we have combined Chocolate Fudge, Irish Cr¸eam, Hazelnut & Amaretto. Then, we added just a little more Amaretto to sweeten the taste. "Per half Pound (8 oz)

$9.00
Snickerdoodle - Decaf Gourmet Coffee Bean

"The ORIGINAL awarding winning Snickerdoodle coffee. Seasoned with cinnamon and other spices, this special blend is sure to please." Per Pound (16 oz)

$9.00
Snickerdoodle Gourmet Coffee

AWARD WINNER!!!

"The ORIGINAL awarding winning Snickerdoodle coffee. This special blend of cinnamon and other spices is sure to please. These premium beans are rated in the top 5 in the world by Coffee Review." Per half Pound (8 oz)

$9.00
Sinful Pleasure Gourmet Coffee

Delicious maple flavored coffee. Perfect with pancakes or waffles for breakfast.

$8.50
Sinful Pleasure Gourmet Coffee - Decaf

Delicious maple flavored coffee. Perfect with pancakes or waffles for breakfast. Per Pound (16 oz)

$16.95
Sinful Pleasure II Gourmet Coffee

Luscious maple and Texas Pecan Gourmet Coffee Bean equals a Coffee Lover's Sinful Pleasure.

$15.95
Sinful Pleasure II Decaf Gourmet Coffee

Luscious maple and Texas Pecan Gourmet Coffee Bean equals a Coffee Lover's Sinful Pleasure. Per Pound (16 oz)

$16.95
Sooner Smoother Gourmet Coffee Bean

"French Vanilla Almond & Praline and Cr¸me produce a smooth nutty flavor." Per Pound (16 oz)

$15.95
Sooner Smoother - Decaf Gourmet Coffee Bean

"French Vanilla Almond & Praline and Cr¸me produce a smooth nutty flavor." Per Pound (16 oz)

$9.00
Strudel Cake Gourmet Coffee Bean

"A creamy combination of cinnamon and full rich nut tones in this gourmet coffee bean." Per Pound (16 oz)

$15.95
Strudel Cake -Decaf Gourmet Coffee Bean

"A creamy combination of cinnamon and full rich nut tones in this gourmet coffee bean." Per Pound (16 oz)

$16.95
Swiss Chocolate Orange Gourmet Coffee Bean

"A unique combination of Swiss chocolate and orange essence mixed with dried orange peel." Per Pound (8 oz)

$8.50
Swiss Chocolate Orange -Decaf Gourmet Coffee Bean

"A unique combination of Swiss chocolate and orange essence mixed with dried orange peel." Per Pound (8 oz)

$9.00
Tennessee "Sippin" Whiskey Gourmet Coffee Bean

"It's all in the name. One of our most popular blends with an unexpected smooth taste." Per Pound (16 oz)

$15.95
Texas Gold Gourmet Coffee Bean

AWARD WINNER!!!

"This is consistently one of our best selling coffees, and for good reason. It has the buttery taste of Sweet Brown Sugar with just a hint of vanilla." Per Half Pound (8 oz) Whole Bean or Ground.

$8.50
Texas Gold Decaf Gourmet Coffee

AWARD WINNER!!!

"This is consistently one of our best selling coffees, and for good reason. It has the buttery taste of Sweet Brown Sugar with just a hint of vanilla." Per Pound (16 oz) Whole Bean or Ground.

$9.00
Texas Pecan Gourmet Coffee Bean

TOP SELLING COFFEE!!!

"A coffee which rivals grandmother's wonderful Texas Pecan Pie." Per Pound (16 oz)

$8.50
Texas Pecan - Decaf Gourmet Coffee Bean

"A coffee which rivals grandmother's wonderful Texas Pecan Pie." Per Pound (16 oz)

$9.00
Texas Sunshine Gourmet Coffee Bean

" Just like fresh picked orange, succulent and sweet." Per Pound (16 oz)

$15.95
Texas Two-Step - Decaf Gourmet Coffee Bean

"Deep rich chocolate, heavenly caramel and nuts." Per Pound (16 oz)

$15.95
Texas Two-Step Gourmet Coffee Bean

"Deep rich chocolate, heavenly caramel and nuts" Per Pound (16 oz)

$15.95
Tiramisu Gourmet Coffee Bean

"Vanilla cake, powerful espresso, brandied sweet custard and dark rich chocolate" Per Pound (16 oz)

$15.95
Tiramisu - Decaf Gourmet Coffee Bean

"Vanilla cake, powerful espresso, brandied sweet custard and dark rich chocolate." Per Pound (16 oz)

$9.00
Vanilla Colada Gourmet Coffee Bean

"Enjoy the tropical taste of creamy coconut and just the right hint of other exotic flavorings." Per Pound (16 oz)

$15.95
Vanilla Colada - Decaf Gourmet Coffee Bean

"Enjoy the tropical taste of creamy coconut and just the right hint of other exotic flavorings." Per Pound (16 oz)

$16.95
Vermont Maple Crunch Gourmet Coffee Bean

"You will be reminded of Grandma's hotcakes finished off with a dash of hazelnut pieces." Per Pound or Half Pound (8-16 oz)

$8.50
Vermont Maple Crunch - Decaf Gourmet Coffee Bean

"You will be reminded of Grandma's hotcakes finished off with a dash of hazelnut pieces." Per Pound (16 oz)

$16.95
Jingle Bell Java

SEASONAL COFFEE!!!

"Vanilla, Caramel, Pecan and other secret spices." (This is a seasonal product. October - January) Per Pound (16 oz)

$15.95
Nutcracker Blend

SEASONAL COFFEE!!!

"White Chocolate coupled with Hazelnut and other secret spices." (This is a seasonal product. October - January) Per Pound (16 oz)

$15.95
Holiday Tradition Gourmet Coffee

SEASONAL COFFEE!!!

"Spiced Butter Rum coupled with Pecan and Mexican Vanilla." (This is a seasonal product. October - January) Per Pound (16 oz)

$9.00
GUNTER GOLD

"Corporate Coffee of GUNTER FINANCIAL SERVICES." Per Half Pound (8 oz) or by the Pound.

$8.00
Christmas in Salado DECAF Gourmet Coffee Bean

SEASONAL COFFEE!!!

"Traditional Eggnog flavor coupled with smooth taste of Rum and other secret spices." (This is a seasonal product. October - January) Per Half Pound (8 oz)

$9.00
Pumpkin Spice Gourmet Coffee DECAF

"This seasonal coffee, built on our classic Strawberry Patch's Blend, is flavored with allspice, cinnamon and nutmeg to capture the essence of freshly baked pumpkin pie." Per half Pound (8 oz)

$9.00