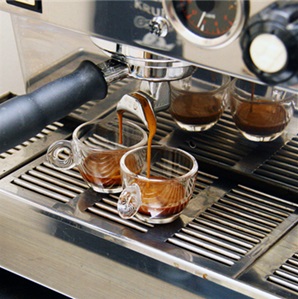 A trip to the Strawberry Patch, located "Deep in the Heart of Texas", is a gourmet adventure. Strawberry Patch is known for its vast selection of Flavored Gourmet Coffee, both regular and decaf. We offer the coffee lover a unique selection of specialty coffees...roasted exclusively for the Strawberry Patch. Start with our favorite, "Salado Blend", and you, too, will join our many customers who call for a UPS shipment to their door.
Choose either Whole Bean coffee, or we will be happy to grind your coffee for you. Grinding choices are as follows: "Ground Coarse" for peculators, K-cup machines, and French Press, "Ground Medium" or "Ground Fine" for Drip Machines, and "Ground Fine" for Espresso Machines.
We hope you enjoy our vast selection of gourmet products. Please call if you have any questions or would like recommendations.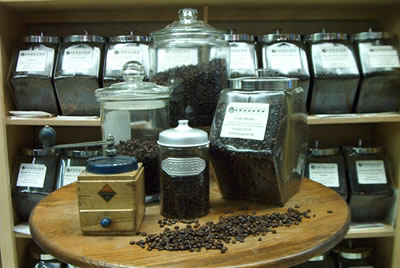 Choose either WHOLE BEAN or GROUND coffee.
Alamo Espresso Gourmet Coffee Bean

UNFLAVORED

"Our experts especially select the beans for this espresso blend from all over the world. This secret blend of beans are brought together and roasted to perfection right here in Texas. Bean origins: Ethiopia, New Guinea, Columbia, and other locations known for great coffee." (16 oz)

$23.95
American Espresso Gourmet Coffee Bean

UNFLAVORED

"Our experts especially select the beans for this espresso blend from all over the world. This is a darker roast that is low in acidity and extremely smooth." (8 oz)

$12.50
American Espresso DECAF Gourmet Coffee Bean

"Our experts especially select the beans for this espresso blend from all over the world. This is a darker roast that is low in acidity and extremely smooth." (16 oz)

$24.95