Build Your Own Gift Box or Basket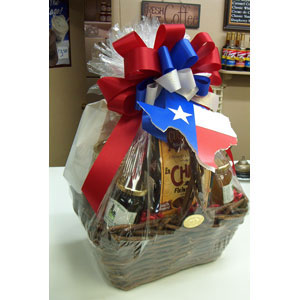 Let our staff create a gift basket from the items you personally select. Just include "Custom Gift Basket" among other items from our website.
The list price for this item includes the basket, packaging material, decorations to your specification, and a card hand filled out by our staff. When you purchase the custom basket, make sure to type in any additional specifications in the remarks section (in the shopping cart) at the time of purchase.
Upon completion of your purchase, we will give you a call to find out how to make it the perfect gift, or you can call us at 800-270-7984.
SHIPPING
Shipping costs are added to the total price once the weight and destination of the package is determined. Actual costs may very depending on destination and size. Packages with shipping costs under $20 are added to the total cost and shipped right away. If total shipping costs exceed $20, we will contact you for permission to ship. If you would like to know the exact cost of shipping prior to purchase, or if you are looking for special rates for volume purchases, just give us a call at 800-270-7984 and one of our staff will be happy to help you.