Texas Two-Step Tortilla Soup Mix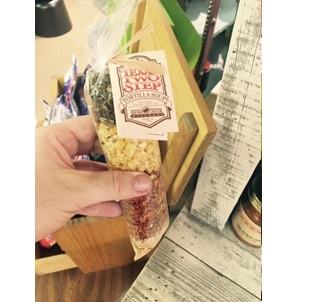 OUT OF STOCK! Bear Creek has temporarily discontinued this item because they cannot get the materials they need to make the product.
The perfect combination of decorative and tasty! Each Texas Two Step Soup Mix is simple to fix and will easily serve 6 to 8. Texas Two Step mixes add a colorful and charming touch to your kitchen decor, and just wait till you taste them!!! Tortilla Soup brings the Southwest home to your kitchen with its spicy Mexican flavor. Our 8 Bean Soup even comes complete with its own bottle of Tabasco sauce for seasoning! This perfectly paired duo makes a great housewarming gift!
Cooking Directions:
Step 1: Brown 1/2 pound ground beef or turkey and set aside. Pour contents of bottle into kettle. Fill bottle with water once and add to mix along with (2) 14 ounce cans of tomato sauce. Add meat and boil slowly for 30 minutes uncovered. Step 2: Tear 3 corn tortillas into and add to soup along with 1/2 cup of grated cheddar cheese. Simmer for 10 - 15 minutes and serve. Makes 7 Cups
Ingredients:
This product Contains Tomato, Corn, Bell Pepper, Minced Onion, Jalapeno Pepper